Plenary lectures (in alphabetical order)
• Tonči Balić-Žunić: Crystallography in Mineralogy in the XXI Century.
• Marijana Đaković: From molecular structure to crystalline solids: Non-covalent interactions as a structure directing force in supramolecular assemblies.
• John S.O. Evans: Functional inorganic materials: Synthesis, structure, properties and methods development.
• Ivana Radosavljević Evans: Structural Chemistry of Functional Materials: Mobility in the Solid State.
• Gregor Gunčar: A structural view of nanobodies.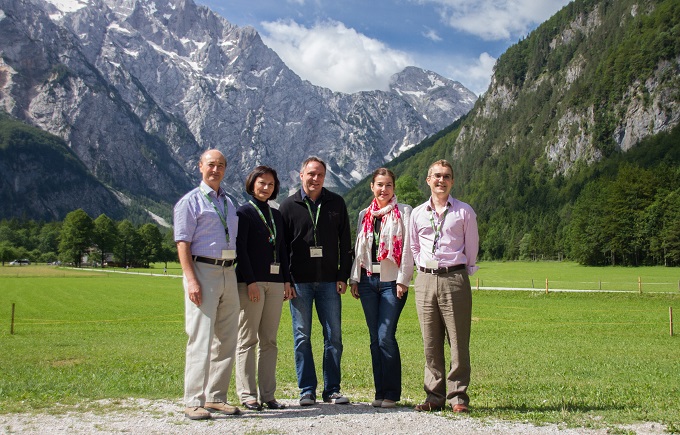 Scientific programme
There were five Plenary lectures of 1 hour (45+15 minutes). The remaining time was used for short oral presentations (10, 15 or 20 minutes) of the participants. There was no poster section.
Lectures and presentations were not divided in sections. However, the suggested topics for the presentations were:
• CHEMICAL CRYSTALLOGRAPHY
• INDUSTRIAL CRYSTALLOGRAPHY
• BIOLOGICAL CRYSTALLOGRAPHY
• PHYSICAL CRYSTALLOGRAPHY
• APPLIED CRYSTALLOGRAPHY
• MINERALOGY
The meeting was open for all bona-fide scientists and for the contributions dealing with all aspects of crystallography and its application.
Additional activities
On Friday, June 20th the Organizing Committee kindly invited the participants to an excursion to see the attractions near the Logar Valley. No additional fee was charged.
On Saturday, June 21st the Organizing Committee kindly invited the participants to a conference dinner. No additional fee was charged.